It is Better to Give Than to Receive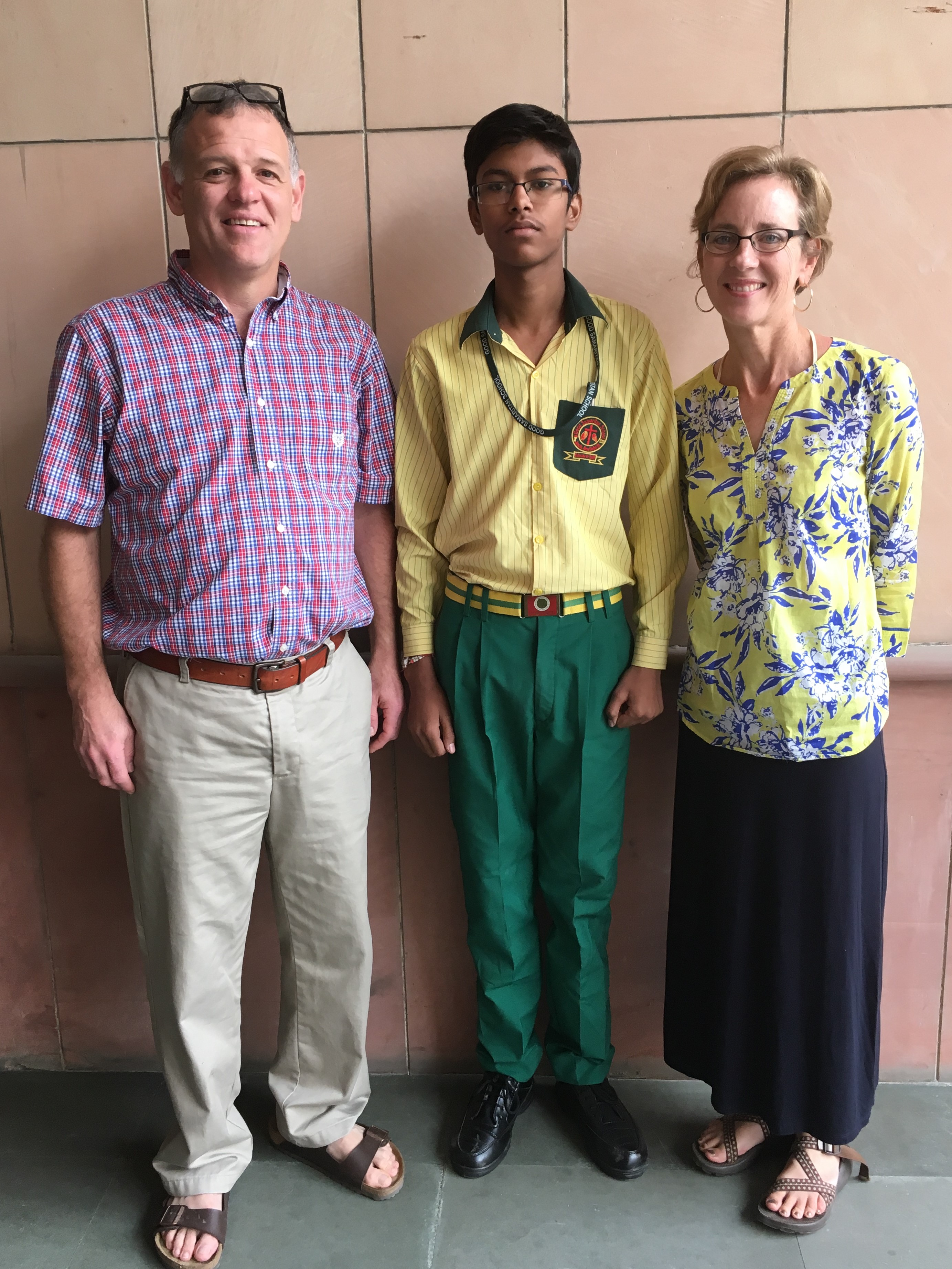 Recently, I was asked a question I have never been asked before. It does not surprise me when others ask about a favorite Christmas gift I received but this day I was asked, "What is the favorite Christmas gift you have given?"
After a few moments the answer came. When my father died, I wanted to keep his memory alive and I knew that Christmas would be difficult without him. After much thought, our family chose to sponsor a child at the Good Samaritan School. We knew that my father would love knowing that a very poor child would be provided with an education, nutritious food, health care and the opportunity to hear about his Savior and Lord.
We were matched with a student named Ankur and received his photo and biography which I gave to my mother with a note explaining that our family was sponsoring Ankur in memory of my father. Tears of gratitude came as she realized something special was being done in her husband's memory.
Over the years, my mother and Ankur have corresponded. Although she is 91, she can still write encouraging letters and enjoys each note she receives from him. She is amazed at Ankur's ability to write in English and comments that he must be "really smart" because he writes such fine letters.
This past November, my husband and I travelled to India and spent two weeks at the Good Samaritan School. There were many highlights, but one of the most special times was meeting Ankur. Currently in 11th grade, Ankur was full of confidence and poise as he introduced himself and was extremely polite as he expressed his gratitude for sponsorship. We shared photos of our family and had a few moments of conversation before he returned to class. As he walked away, I felt so grateful for the opportunity to support this young man knowing my father would be pleased that sponsorship is making a difference in the life of a child in India.
Leslie Littrell
Sponsorship Coordinator
---